Scott's House Call – Modern Deck Makeover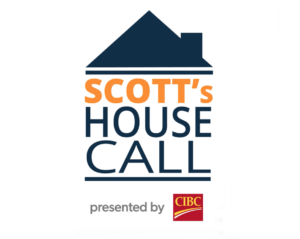 Jeff & Neander left the city for the suburbs so they could enjoy more outdoor space. I can relate because I did the same thing. It's great to be able to step outside your door and see greenspace instead of concrete. But Jeff & Neander have a problem. Their backyard – their main entertaining space – is a disaster. It's not functional, it's not attractive, and at this point, they're wondering why they didn't just stay in their downtown condo.
Fortunately, I have a little experience with fixing up outdoor spaces, and I can't wait to get my hands on this one.
Thanks to our contributors
Deck footings, Techno Metal Post; Katana by Moso, outdoor bamboo decking, Richelieu; Moso bamboo X-treme outdoor decking, Moso; BBQ, Weber; Pergola system, Toja Grid; Light Fixture, DVI Lighting; Labour, BroLaws Construction