5 Luxury Items that Can Help Increase the Value of Your Home
I talk a lot about the importance of return on investment when it comes to renovating and upgrading a home. I'm always after the best bang for my buck, but that doesn't mean there isn't still room for a little luxury. In fact, in a lot of cases, especially in new-build condos and townhouses, adding some luxurious extras can actually help to increase the value. Here are a few simple but luxurious upgrades I suggest including.
Coffered Ceilings
The term "coffered ceiling" refers to a series of sunken panels – usually square or rectangular – arranged in a grid design. The recessed sections are usually deep enough to create a box-like effect. Coffered ceilings are often associated with elegance and luxury, but depending on the material you use and whether or not you go the DIY route, they can actually be quite cost-effective, and in many cases, can even add value to a home.
Crown Moulding
Traditional crown moulding is a simple way to add character and a sense of luxury to a space. Originally it was meant to cover gaps in building materials where the walls meet the ceiling, but over time it has become more of a decorative feature. These days it's used to help draw the eye upward and make the ceiling appear higher, but it can also add character in new-build homes and enhance the character in older homes.
Heated Bathroom Floors
A few years ago heated floors were considered a luxury but in most cases they wouldn't really add a lot of value. As such, I only recommended them in rare cases. But times have changed and heated floors are now considered a luxury item that can also add value. Practically speaking they add ambient heat, which is great for bathrooms located in cold parts of the house, but they also add tremendous comfort and a sense of luxury for anyone using the room, making them great for master baths.
Rain Showers
Luxury showers are super popular right now, so I suggest including a rain shower in master baths when possible. Including both a rain shower and a handheld showerhead allows for maximum flexibility and will help to give your master bath a high-end look and feel.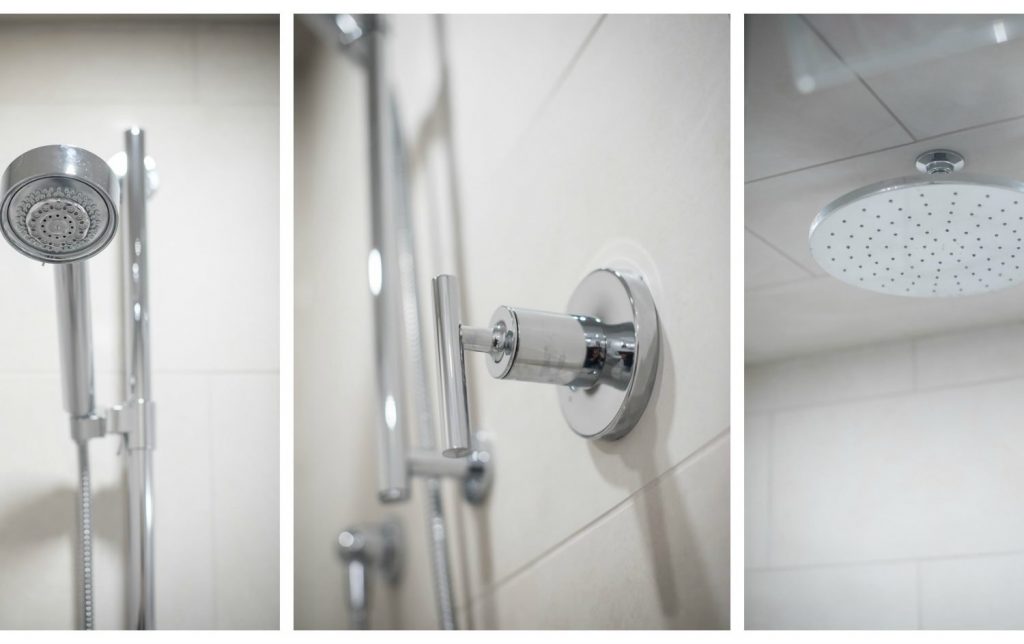 USB Plugs
It's such a small thing but so important as technology becomes an increasingly important part of our lives. At this point, USB plugs in the home can hardly be considered a luxury, yet a lot of places fail to include them. I suggest USB plugs at a minimum in the kitchen since it's such an important work and gathering space, but also the master bedroom so you can charge devices nearby while you sleep.
I really believe in putting my money where my mouth is, so all of these upgrades have been included as part of the free Scott McGillivray Collection upgrade at Fifth Avenue Homes, Richmond Hill. I'm really excited about this opportunity because we're able to offer a select group of homeowners thousands of dollars in upgrades at no additional cost. Value added will always be dependent on the neighbourhood and the market value of the property, but I'm confident that this collection will provide these homeowners with a stylish, functional space and a great long-term return on investment.
Photos courtesy of Moving the McGillivrays, Buyers Bootcamp, McGillivray Entertainment and Thomasville.