How to Add Character to Your Cottage
When renting out a cottage or vacation property, you want it to stand out from the crowd, and the best way to do that is to add some character. Personal touches, cozy comforts, and fun accents can all help create the right kind of atmosphere.
Here are a few things that can help add character to a cottage, or any vacation property for that matter.
Decorating with a Theme
Normally I don't recommend decorating with a kitschy theme, but in the case of vacation properties, I make an exception for light theming. Take this fishing lodge for example. Light touches were included throughout the cabin as a nod to the owners' love of fishing, but we didn't overdo it to the extent where guests who don't fish would find it to be too much.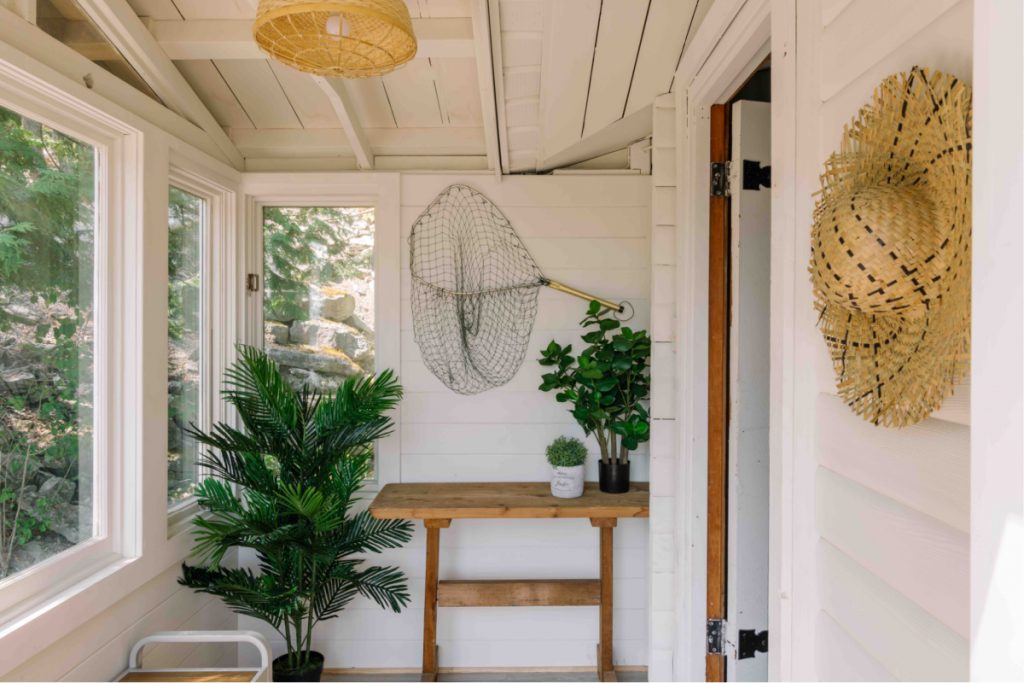 Natural Elements
I love to incorporate as many natural elements as possible when renovating and decorating vacation properties. Rustic wood feature walls, stone fireplaces and natural ceiling beams can all create a connection to the outdoors and help enhance the cottage atmosphere.
Local Flair
I always like to give a shoutout to the area where the property is located. Whether it's through an actual callout in a piece of wall art, or by featuring the work of local craftspeople, paying homage to the people and places that make the area special is an important component of any vacation home.
Special Touches
Extra touches that make people feel comfortable and at home are always a good idea. In one cottage we built a replica dog house to match the cottage so pet owners and their furry friends would feel at home. In another, we included giant inflatable lake toys to encourage water play. And in another, a small gazebo was turned into a zen yoga retreat to make the most of a quiet relaxation space.
Adding the right character and atmosphere is hugely important if you're renting out a cottage. It's not like staging a property where you want it to be impersonal. So don't be afraid to add elements that make it unique. After all, if they wanted something standard, they would go to a hotel.
Want to see more from these properties? Check out Scott's Vacation House Rules on HGTV Canada. Or visit HGTV.com