How Tech Has Changed Real Estate – and How to Make it Work for You
There's no denying that tech has transformed the real estate business. But here's something that hasn't changed — us. Every home buyer still wants to find the right home in the right neighbourhood at the right price. But getting there is a lot different than it was 10 years ago.
Today you can get updates on homes that fit your preferences in seconds. You can follow listings online and swap notes with the people who are also in the market for what you're seeking. You can even access 3-D video home tours without leaving your own. There's no shortage of tech and tools. So, let's talk about how to make them work for you.
YOUNG BUYERS
If you're in your late 20s or early 30s, you most likely grew up with a computer at home. By the time you celebrated birthdays in the double digits, you practically ruled the internet.
Now, "making the first move" is a swipe right. "Balancing your checkbook" is watching checks clear on your mobile banking app. "Reading the Sunday paper" is scrolling down your Twitter feed. Technology is not just a tool, it's a habit.
You might lack the home buying experience of your older counterparts, but, in most cases, you make up for it with your tech-savvy knowledge. You know how to access the best news, market research and trends. In minutes, you can find top-rated lenders and compare rates. Whenever it seems like you're missing information, you usually know where to find it.
WHY YOU NEED HELP
Spoiler alert: There are some things you won't find on the Internet.
An online listing probably won't warn you about the train tracks down the road from your would-be dream home. It most definitely won't mention the seasonal farmer's market that would take up your entire block every Sunday morning. These could be deal-breakers — or, at the very least, opportunities to negotiate the asking price — but you might miss them without the guidance of an expert.
SOLUTION
Get a local agent. Local agents can tell you about the unique small things you wouldn't even think about — like need-to-knows about location, advice on the best, nearby mom-and-pop joints and reasons a home may have stayed on the market for a long time. Plus, when it comes to making offers and negotiating, you'll appreciate having a pro to take on the heavy lifting.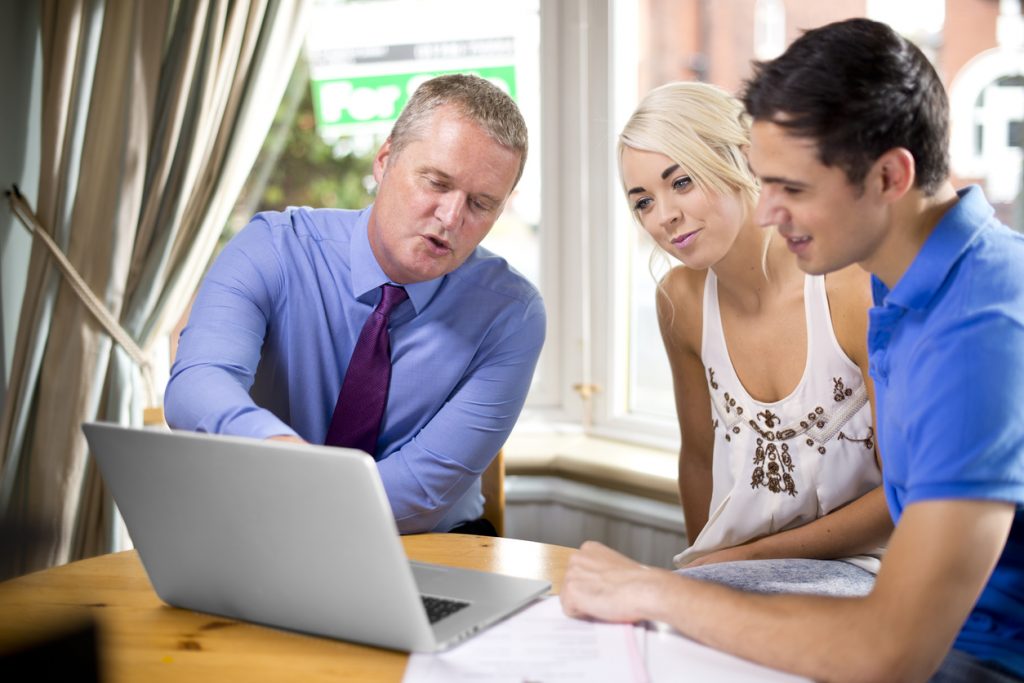 BUYERS OVER 40
Here's the good news: If you're looking to buy a home, it's probably not your first rodeo. That means you'll have an eye for the sort of things less experienced buyers would miss.
You, or someone you know, may have felt the stress of a tiny crack in the wall that turned out to be wood mites. Or, maybe you saw a basement renovation spiral out of control when the staircase wasn't up to code. Younger folks might not see the dollar signs in every detail — or be able to separate the cosmetic fixes from the deeper structural problems — but you might.
And even if you haven't purchased a new home, you've probably got life experiences — like buying a car, negotiating with landlords, even making career choices — that can help you with home buying.
WHY YOU NEED HELP
Your market is filled with young buyers who shop, research and share faster than anyone. If you want to keep up, you'll need to play by their digital rules. This is especially true for experienced home buyers who are also selling a home. Doing both means double the work, and if you're not using the available tools wisely, it could make for a much longer process than it needs to be.
SOLUTION
Get as many tech tools as you can. Download apps, sign up for automatic alerts and, most importantly, read blogs by absurdly handsome HGTV hosts (no, not the Property Brothers!). If you don't use social media, sign up. This alone can give you easier access to a personal network of mid- to late-career professionals, experienced home buyers, contractors and at least an agent or two.
THE BOTTOM LINE FOR ALL BUYERS
Getting informed is a great way to prepare. And with easy access to so much information online, there's no reason not to be. But it's also important to get the right help. If you're not sure where to start check out my Trusted Agent list to find the right Realtor® in your area.
Photos courtesy of iStockphoto.com/NicoElNino, pixelfit, sturti, Highwaystarz-Photography, andresr.