5 Steps to a Functional Mudroom
Any busy family knows how important it is to have a mudroom. Here's what you need to make it functional.
Mudroom Storage
The number one most important thing every mudroom needs is storage for coats, shoes and bags. Custom cabinetry is ideal as you can tailor the design to your space and your household's specific needs, however if that's not an option in your space there are plenty of other things you can do. Armoires, modified bookshelves, chests of drawers, coat trees and hooks are all smart solutions. The key is is to make sure there's space for each member of the family to put their stuff when they come in. If you've got more stuff than space, pack away items that aren't in season and store them in the basement, attic or garage.
Mudroom Seating
Having a place to sit down and put on shoes will make life much easier when people are coming and going from your home. Whether it's a stool, side chair, or upholstered bench, make sure there's somewhere to perch. A few throw pillows add comfort and a little decorative interest.
Storage Baskets and Bins
Storage baskets and bins are great for keeping organized and minimizing clutter. They can hold hats and mitts, school books, beach toys, umbrellas, purses and the like. Ideally every member of the family should have their own basket or bin where they can store their own stuff. It helps keep things compartmentalized, but it's also great for younger members of the family so they can learn about organization and how to be responsible for their own things.
Keys and Mail
As soon as you walk in the door you need somewhere to drop your keys and the mail. Make sure you've got a tray, bowl, or other designated area specifically for these items. If you don't like these items cluttering up table surfaces, consider putting them in a drawer or cabinet right near the door.
Message Board
Every busy family knows how tough it is to stay organized. Between school activities, sporting events, doctor's appointments and everything else, it can be tough to keep everyone organized and on time. Having a message board and calendar in the mudroom is a great way to keep everyone on track.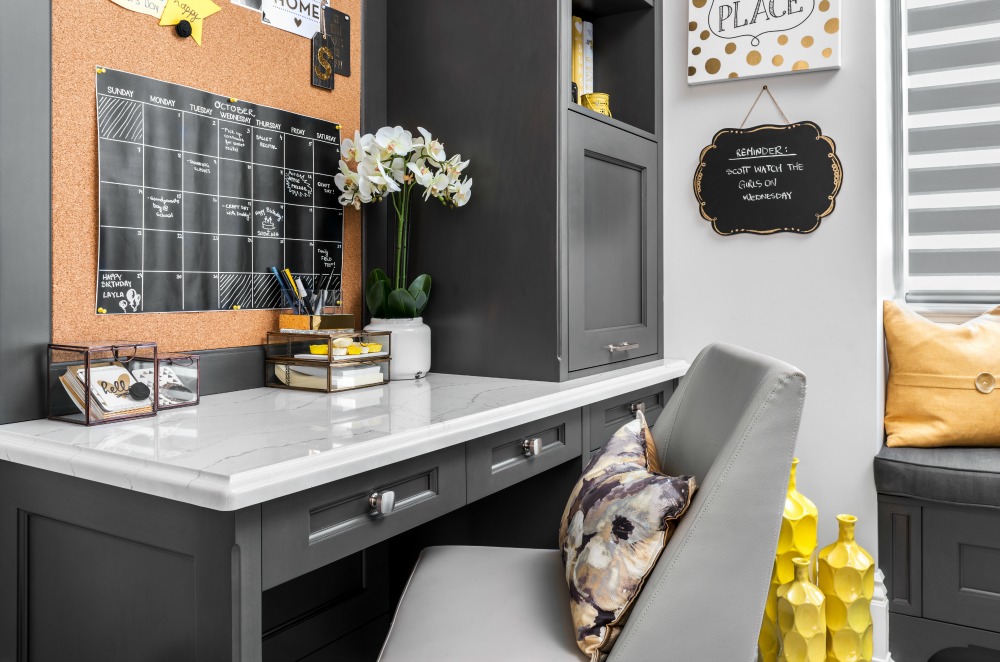 Photos by Jackson Photography & Design, courtesy of HGTV Canada's Moving the McGillivrays.