International Builders' Show – Day 1 Recap
Day one of the International Builders' Show in Las Vegas has come to a close and it was a bit of a gong show! Lots of interviews, lots of great products and lots of meeting with fans. If you weren't able to make it yesterday be sure to stop by today and check out some of the great products I found. And if you want to come say hi to me check out my schedule of events.
Make sure to scroll all the way to the bottom for video clips of some of the products I particularly liked. Looking forward to Day 2!
-Scott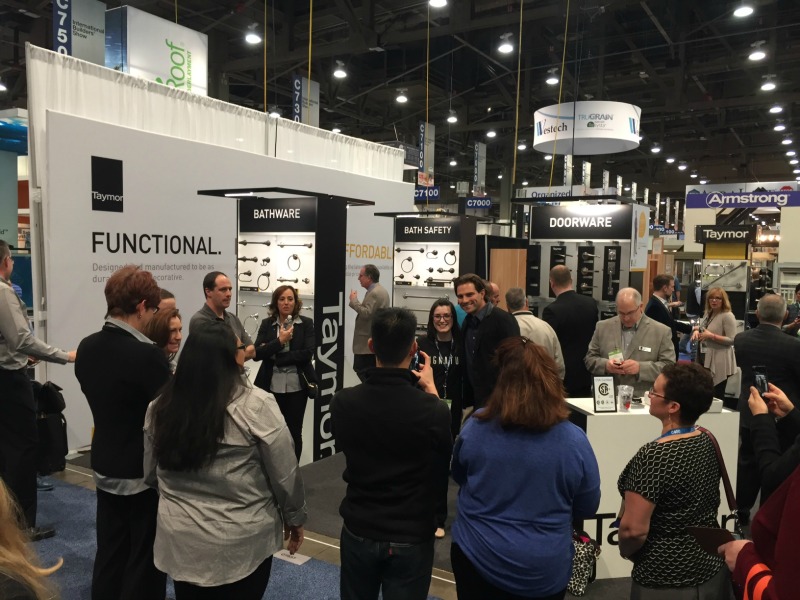 Frigidaire Professional Series
One of my favorite things from the show is Frigidaire's Professional Series of appliances. This fridge in particular is a favorite because all of the controls are on the side of the door – far from where little hands can reach them (if you have kids in your house you know how important this is). But the best thing is that it features Smudge-Proof Stainless Steel. So for all of you who go crazy trying to clean fingerprints off your stainless appliances, your worries are over.
Electrolux Washer/Dryer
This set is perfect for the kind of renovations I do on Income Property. It's compact and fits perfectly under standard counters (in terms of both height and depth). It's also ventless so it opens up your options for placement. Great for apartments and small spaces.
Taymor Keyless Entry Lock
If you've ever lost your keys this product could be a lifesaver. It works two ways – with keys and without. When it comes to home security this kind of product can be a really smart purchase.
Taymor Bathroom Accessories
Loving the sleek look of these new bathroom accessories. They've got a modern, high-end design and will work really well in the types of bathroom renos we do.
Bathroom/Dressing Room Vanity
I like this kind of piece because it's great for small spaces. It keeps everything in one place but has a really clean, sleek look.