Kitchen Renovation Do's and Don'ts
If you want to increase the value of your home the kitchen is a great place to start. When a kitchen renovation is done right and is part of a well-maintained, upgraded home the ROI can be as much as 200%. But there are a lot of important things to keep in mind. Here are some kitchen reno do's and don'ts to help put you on the right path.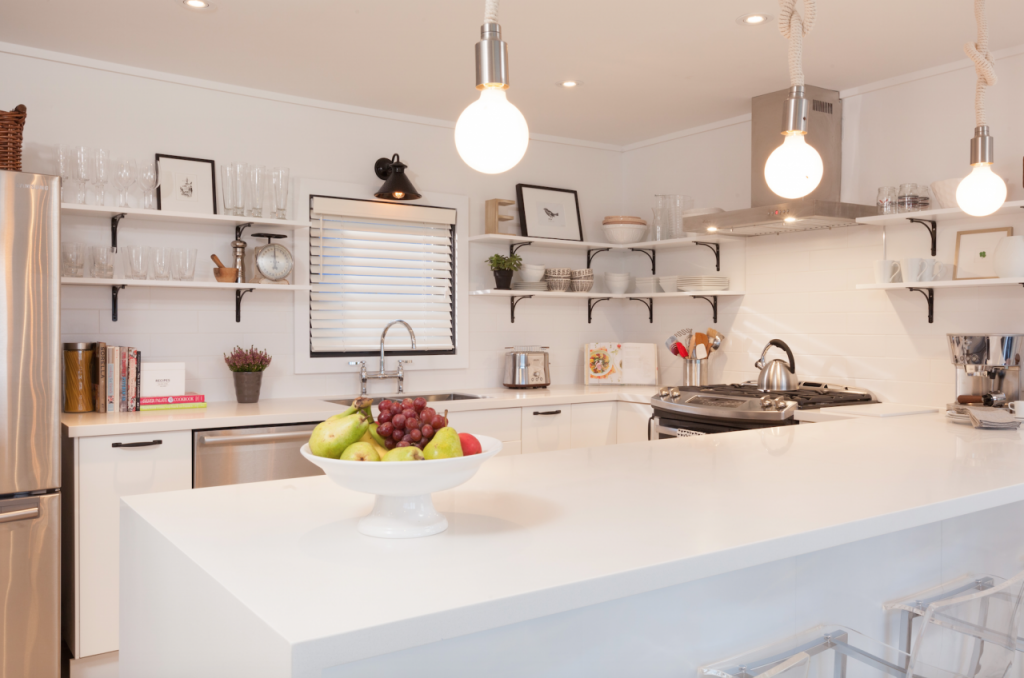 Kitchen Planning
DON'T DIY the whole thing. While there are certain elements you can do yourself (ie – install a backsplash or replace a faucet), a full kitchen renovation is a big project best left to a team of professionals.
DO hire a contractor based on my How to Hire a Contractor checklist.
DO take the time to properly plan out your kitchen with your designer, contractor and/or project manager (depending on who you decide to work with). Think about how the room will be used, who will be using it, how you want it to look and function, etc. Every change you make during the process will add time and cost you money so figure it out before you start.
DON'T ignore all the technical aspects of the room. When planning the new layout, figure out the best location for the appliances and sink (and windows/door if you're building out) so that you can determine where plumbing and electrical outlets should go. The functionality of these elements will dictate the layout of the rest of the room.
DO consider ROI when planning the layout and choosing materials.
DON'T overspend. You want a great return on investment but you don't want to price yourself right out of the neighbourhood. Also, a high ROI will only be realized when the renovation is appropriate to the house.
Kitchen Layout 
DON'T ignore the importance of the kitchen triangle. Whenever possible (in moderately sized kitchens) the sink, stove and refrigerator should form a "work triangle" that measures no more than 26 feet. Each arm of the triangle should be between four and nine feet. It's not always possible, but it's a good goal if you can make it work.
DO flatten out the triangle in a small kitchen (such as a galley kitchen) so that it runs along one wall. If possible the sink should be positioned in the middle with the fridge on one side and the stove on the other. It's ideal to have 36" between the fridge and sink, and at least 15" between the sink and the range.
DO place the dishwasher immediately adjacent to the sink.
DON'T forget proper ventilation. It's important for getting rid of stale air, it helps extend the life of your appliances, and of course if you have a gas stove it's an absolute must. Range hoods come in several styles and can work with any style of kitchen.
DO try to have 36" of unbroken counter space on one side of the sink; at least 15" on the handle side or within easy reach of the fridge; and 15" on one side of the fridge.
DON'T let cabinet or appliances doors interfere with one another or get in the way of traffic flow.
DON'T forget to add extra storage space anywhere you can. Extend cabinets all the way to the ceiling, use the space in a kitchen island, and maximize cabinets and drawer space any way possible. You'll always need more storage than you think.
DO plan for a spot to hold garbage and recycling bins so they're easily accessible but hidden from sight.

Design and Finishes
DON'T opt for trendy finishes and fixtures. Trendy designs tend to have short lifespans and it could affect your ROI.
DO consider how your countertops will be used and make a decision based on that – not just style and looks.
DO install the proper lighting. It's not just about design, in a kitchen it's also about safety. Work areas where people are handling sharp knives and hot objects must be well lit. Install dimmer switches so that you can always control how much light is dispersed.
DON'T use too many different finishes. Don't go for more than two countertop materials in the same kitchen and don't mix more than two or three metal finishes. It's ok to have a bit of variety, but all the finishes should compliment each other and work together.You don't want it too look too busy.
DO stick with neutral colors for your cabinetry if you want a good return on investment. Wild colors can be fun if they're just for you, but they're less likely to get you your money back when it comes time to sell.
The kitchen is arguably the most important room in the house and a kitchen renovation is a huge undertaking. There are a lot of different paths you can take, but good planning is the key to success.
#ScottTip – For a quick reference on standard kitchen measurements check out this handy graphic from This Old House.
Photos courtesy of Skit Inc.